Hi there!
I hope you all are doing fine, even under this emergency situation, which nobody could imagine this would happen a few months ago.
YMCA Language School has been closed for the month of March, and I have a lot of free time.
Yesterday, I felt going out for a walk to check out Nogata tulips at Onga river. So I went out for that.
The tulip fair was cancelled this year unfortunately, but of course many of the tulips are there waiting to be enjoyed. Many are already in bloom!
Going driving to Nogata for the pretty tulips can be a great plan for a sunny day!
It should be very refreshing!
今年の直方チューリップフェアは、新型コロナの影響で残念ながら中止になりましたが、お花達は綺麗に咲いています!
駐車場もたーくさんありますので、直方まで気分転換にドライブなどいかがでしょうか。(河川敷にキャンプ場もありますよ!)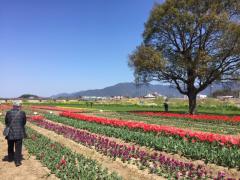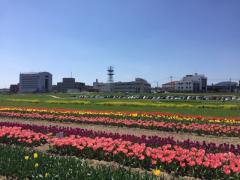 ※Can see the building of Nogata city hall and Mt. Fukuchi behind in the pictures!
2020/03/24 01:15