Happy to announce that 多文化共生わいわい祭り will be held this year too at YMCA on Nov. 3, from 10:30 to 15:00.
You will be able to enjoy Balinese dance performance and Kitakyu-man on stage, as well as many cultural panel booths and good food produced by our YMCA international students.
Please come by if you have time!!
今年も『多文化共生わいわい祭り』が開催されます。留学生プロデュースのパネルブースや屋台はもちろん、バリダンスやキタキューマンショーもあります♪ぜひお越しください(^^)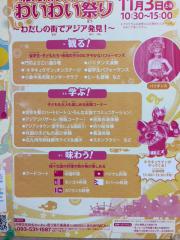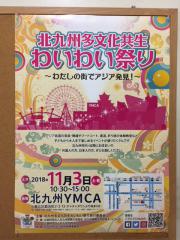 昨年のわいわい祭りレポートはこちら!
2018/10/13 04:54